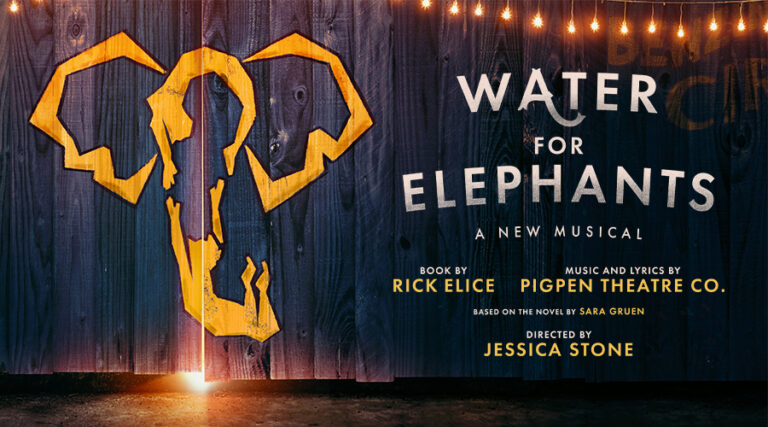 WATER FOR ELEPHANTS is Coming to Broadway
by Group Sales Box Office Staff
Sep 13, 2023
Join the circus beginning February 24th when the much-anticipated WATER FOR ELEPHANTS begins Broadway performances at the Imperial Theatre.
The critically-acclaimed bestselling novel comes to vivid life on Broadway in a unique, spectacle-filled new musical.
After losing what matters most, a young man jumps a moving train unsure of where the road will take him and finds a new home with the remarkable crew of a traveling circus, and a life – and love – beyond his wildest dreams. Seen through the eyes of his older self, his adventure becomes a poignant reminder that if you choose the ride, life can begin again at any age.
Directed by Tony Award nominee Jessica Stone (Kimberly Akimbo), with a book by three-time Tony nominee Rick Elice (Jersey Boys, Peter and the Starcatcher) adapted from Sara Gruen's novel, and a soaring score by the acclaimed PigPen Theatre Co., WATER FOR ELEPHANTS unites innovative stagecraft with the very best of Broadway talent in an authentic and deeply moving new musical that invites us all to give ourselves to the unknown.
Check out a sneak peak of WATER FOR ELEPHANTS from the Alliance Theatre production below and  be sure to reserve tickets for your groups of 10+ today!