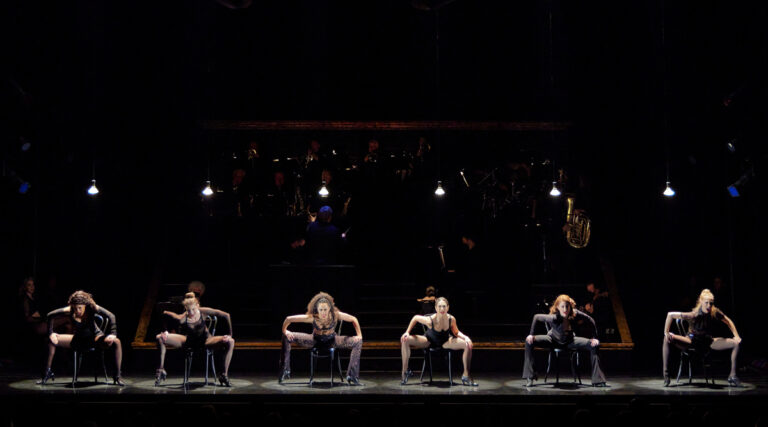 Photo by Jeremy Daniel.
CHICAGO Now On Sale for Groups through February 4, 2024
by GSBO Staff
Apr 10, 2023
Chicago, the longest-running American musical in Broadway history, is now on sale for groups of 10 or more for performances through February 4, 2024.
The Broadway company of the Tony Award-winning, record-breaking hit musical Chicago will welcome back Erich Bergen in the role of "Billy Flynn" beginning Monday, April 10, 2023, through Sunday, June 4, 2023. He joins previously announced Kimberly Marable in the role of "Velma Kelly," Liam Fennecken in the role of "Amos Hart", Charity Angél Dawson as "Matron Mama Morton", and actress and singer Olivia Holt as "Roxie Hart", making her Broadway debut.
Set amidst the razzle-dazzle decadence of the 1920s, Chicago is the story of Roxie Hart, a housewife and nightclub dancer who murders her on-the-side lover after he threatens to walk out on her. Desperate to avoid conviction, she dupes the public, the media, and her rival cellmate, Velma Kelly, by hiring Chicago's slickest criminal lawyer to transform her malicious crime into a barrage of sensational headlines, the likes of which might just as easily be ripped from today's tabloids.
Reserve your groups by calling 1-800-BROADWAY x2 or use the link below!