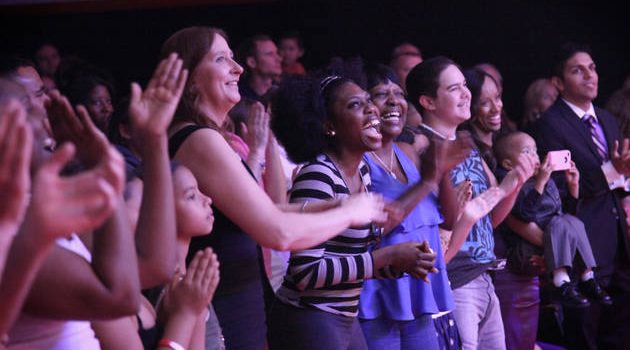 We will be updating information regarding Post-show Discussions as Broadway shows begin performances again, and safety measures for both cast and audience members are solidified.
—
Many Broadway shows are happy to provide a post-show question-and-answer session with their cast; and for their time, they request a donation to Broadway Cares/Equity Fights AIDS. The discussions can last from 20 minutes to an hour depending on the cast and group participating.
By purchasing tickets with Broadway.com/Groups, we donate our time to set up the post-show talkbacks for your group. The standard donation is a $300 group minimum for student groups, or $3 per student (whichever is greater), and a $500 group minimum for non-student groups. There are some exceptions to this rule, so please ask your group sales agent.
Post-show discussions are subject to availability and the discretion of each show's company manager. Most are confirmed within a month prior to your performance date; however due to actors' schedules, sometimes company managers may not know the availability until the week of the performance. Once confirmed, we will contact you with confirmation. Checks should be made out to Broadway Cares/Equity Fights AIDS and taken to the theater the night of the performance.
PLEASE NOTE: Since shows ask for volunteers to participate in the discussions, they are subject to last-minute cancellations. It is important to remember that these discussions are for educational purposes and should not be used to obtain autographs or photos.