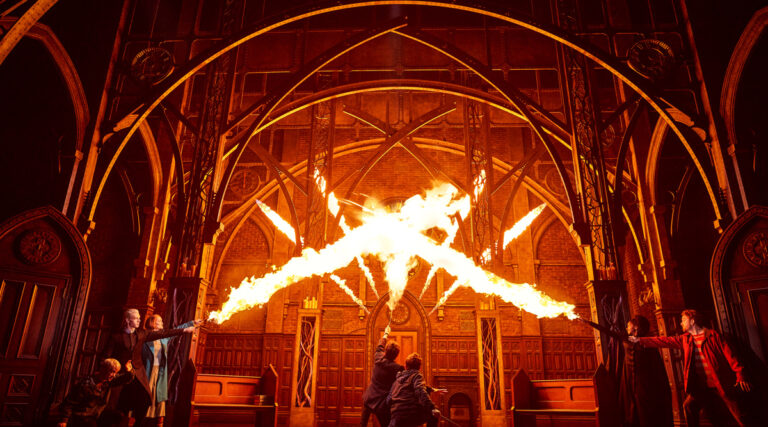 Photo by Matthew Murphy
JUST RELEASED: A New Trailer Celebrating 5 Years of HARRY POTTER AND THE CURSED CHILD on Broadway!
by GSBO Staff
Apr 21, 2023
Harry Potter and the Cursed Child is celebrating 5 years on Broadway this week and to kick off this truly magical feat the show has given us a brand-new trailer!
Adventure runs in the family. When Harry Potter's head-strong son Albus befriends the son of his fiercest rival, Draco Malfoy, it sparks an unbelievable new journey for them all—with the power to change the past and future forever. Prepare for a mind-blowing race through time, spectacular spells, and an epic battle, all brought to life with the most astonishing theatrical magic ever seen on stage. "You'll be wondering 'how'd they do that?' for days to come" (People Magazine).
Experience the wizarding world like never before from the moment you arrive at the Lyric Theatre on 42nd Street. The entire theatre has been transformed with hidden surprises to discover around every corner. "It's a marvel of imagination, as magical as any spell or potion" (The New York Times).
Book tickets for your groups of 10 or more today and be sure to check out the video below!